From pencils to Porsches to the best machine tools in the world, Germany has a passion for perfection...
World's well-to-do help fuel nation's economic engine....
By Patrice Hill;
GLASHUTTE, Germany — Whether you're looking for the perfect car, the perfect kitchen, the perfect sound system or the perfect watch, chances are that German-made products will end up at the top of your list.
The penchant for perfection among German manufacturers — to the satisfaction of discerning customers — has earned this country a reputation for producing quality goods that are sought by a growing class of affluent consumers from Beijing to New York.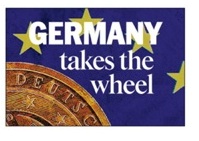 Germany's ability to cash in on the yearnings of the well-to-do — the segment of the world economy least affected by the economic devastation of the Great Recession — is a key ingredient to the success of the European economic powerhouse.
That success has vaulted Germany to center stage and given it the leading role in resolving the long-running debt crisis plaguing southern Europe. Germany has used its newfound influence to rewrite the playbook for the European Union, while forcing financially stricken countries to run their economies more like Germany — with budget-balancing discipline and market rigor.
"Our success in international markets gives us power" in the broader European economy and world at large, said Ursula Muller, deputy director-general at Germany's Foreign Office.
But Germany's reascendance did not come without a struggle.
"Germany has no natural resources, so traditionally our success has been based on innovation and creativity," Ms. Muller said. The nation's heavy reliance on imports of raw materials forced Germany to "live on its exports" of manufactured products, she said. Today, more than 341,000 German companies are oriented toward exports.
A recent tour of German factories highlighted how the nation's manufacturing renaissance grew not from some overarching government policy but rather from the initiatives of a small army of entrepreneurs who started with sometimes simple ideas or humble products that they honed through hard work and years of refining into the best in the world.
Perfecting timepieces
Here in the picturesque town of Glashutte in the Ore Mountains near Germany's border with the Czech Republic, the tradition of making some of the best and most expensive timepieces in the world started modestly.
Merchants sought loans from the king for startup capital in the early 1800s. Their craft gradually grew and flourished, and the region became known for its excellent watches.
The watchmaking tradition was broken during the Cold War years, when the town was behind the Iron Curtain. Venerable companies were dismantled by the East German government, forcing entrepreneurs to start from scratch after reunification in the 1990s, drawing together remnants of the old watchmaking companies.
Today, the town of 4,700 is buzzing and producing watches again, regaining its reputation. Each watch is spun from fine brass wire and other tiny components — some thinner than a human hair — hand-assembled and tested by workers in a process as intricate as the watches themselves.
The name "Glashutte" on a watch denotes its high level of craftsmanship. At least 50 percent of the timekeeping movement must be made here by hand. That allows companies like Nomos Glashutte to charge from $1,315 to $5,000 for each watch they make.
"Glashutte is a protected place of origin, comparable to Champagne," the French region that produces the exclusive bubbly wine, said Nomos spokeswoman Ute Fischer-Graf.
To earn that appellation, much of the work is by hand, but the company has added high-tech equipment over the years to accomplish tasks that humans cannot do as well as machines, such as fabricating some of the minuscule components. Perfecting the watch is the goal.
"Precision wouldn't allow all the work to be done by hand. We use the right combination of modern technology and hand work," said Ms. Fischer-Graf.
Although the watches produced here are high-priced, none of them is automatic. Most must be wound by hand, although Nomos produces a few that are self-winding. The company finds that its customers get as much pleasure as the watchmakers in handling the precious timepieces through the daily routine of winding.
The perfect pencil
Southwest of Glashutte near Nuremberg is a company that started out making ordinary lead pencils used in school and today is the leading manufacturer of pencils of all colors and kinds worldwide. Like the Glashutte firms, its story is one of attention to detail and years of refining a humble instrument.
Most Americans have used a Faber No. 2 pencil to take college-entrance exams or other tests — one of the early products of the Faber-Castell company founded by the family of the same name in the 1700s. An American offshoot of the firm produced the widely used pencil.
Today, Faber-Castell is a multinational company with revenue of $535 million a year and key operations in Brazil, Indonesia, Malaysia, Peru and other far-flung locations. But it is still family-owned and follows the German tradition of seeking excellence and being the best in its class.
"We are not the low end of pencil manufacturing. We are making artist's pencils" that are treasured by artisans and hobbyists for their long-lasting qualities, said Count Anton-Wolfgang von Faber-Castell, the company's owner.
Faber-Castell has had to be nimble to stay ahead of the competition and to adapt to worldwide technological and social changes. For example, the firm had to cast aside its slide-rule business when the advent of the pocket calculator wiped out that market in the 1970s.
Today, Count Faber-Castell worries that in the digital age, with emails and texting quickly displacing handwritten forms of communication, the market for pencils will wither away and destroy the company's principal business.
It is for that reason that company officials now concentrate on more lasting niches, providing instruments for schools, artists, craftsmen and hobbyists — areas where use of the pencil is expected to continue and grow, he said.
"We are in a confrontation with the digital. I'm not sure what will happen, but the pencil is still important in education," he said. "If you look at digital, you have to face the fact that there will be less writing. Children will write less, but they have to learn to write."
The company also looks overseas for growth. It has found that in the developing world, pencils remain a necessity in schools and provide a cheap form of home education and entertainment. Faber-Castell's biggest pencil factory in Brazil produces 2 billion pencils a year. The company claims 90 percent of the pencil market in Latin America.
"There is still a growing world population. Especially in the developing markets, demand is up," the count said.
Going upscale
Like other German firms, Faber-Castell also has shifted into high-end products, where the market is growing.
It produces a "Pen of the Year" that is scrupulously designed and crafted by hand out of precious and rare materials, and sold for $4,695 apiece as a collector's item or accessory for the man who has everything else. This year's pen is gold-plated. In years past, it has featured jade, amber and mammoth ivory.
Perhaps Faber-Castell is best known for its Perfect Pencil — a one-of-a-kind writing instrument that was Count Faber-Castell's brainchild. It is an ordinary lead pencil enclosed in a gleaming silver case that includes a sharpener and can be reused as each pencil wears down. It costs $256.
Jose Manuel Barroso, president of the European Commission, gave a perfect pencil to President Obama, and the American chief executive is said to love using it. Other famous users include the Dalai Lama, German Chancellor Angela Merkel, actor Robin Williams and comedian John Cleese.
"The perfect pencil was a success because it was unique," said Count Faber-Castell, who attributes his company's longevity to "consistency," continuous innovation and long-term thinking.
"There is no big secret here. It's simply sticking to the things you do well and not being forced to change," he said. Through many "small innovations" over the years, the company learned to "do ordinary things extraordinarily well. We charge a bit more, naturally, for it," he said.
Count Faber-Castell is not ruling out going public at some point, but he said if Faber-Castell were an American company and tried to please Wall Street stock investors with a pop in earnings each quarter, he likely would have been fired long ago and never would have tried something as risky as developing a luxury pencil.
While Faber-Castell makes the world's only "perfect pencil," other German firms claim they also have achieved perfection in spheres as diverse as manufacturing cars and molding statues.
World's best knife
Wilhelm Siebel, president of Mono, a small Rhine Valley company with 30 employees, claims to have perfected the kitchen knife through an exacting process that takes 70 steps to complete and requires years of apprenticeship to learn.
"It is the perfect knife," he said without cracking a smile, noting that it is used in five-star restaurants in San Francisco and elsewhere because chefs also "feel it is perfect."
Mr. Siebel exhibits the kind of unvarnished enthusiasm and conviction that many German manufacturers show for their products.
"You need to have a passion for the product that goes beyond pure functionality" to climb to the top, he said.
For the smallest businesses that have zeroed in on specialized niches, "of course money is necessary" to get started, "but passion is more important" for the success of the firm, said Peter May, a business consultant.
Many of these businesses are kept in the family for generations in Germany, with family members learning the "feeling" for the business from their parents, he said.
Privately owned, specialized businesses offer a kind of stability that cannot be found in the world of multinational public corporations, he said.
"There's not as much risk of competition in a niche" business, so they're not as vulnerable to the winds of recession and financial crisis, he said, adding wryly that "more family businesses are destroyed by family quarrels than competition."
Ironically, the best example of a company that focused successfully on perfecting its products today is an American company, not a German one, Mr. Mays said. It is Apple Inc., where co-founder Steve Jobs devoted his career to developing the best computers and digital products.
"Steve Jobs, he is the role model," said Mr. Mays. "He made his company into the most valuable in the world."
Perfection for the ear
Dieter Burmester, chief executive of Burmester Audiosysteme GmbH, which sells top-of-the-line sound systems starting at $4,000 and rising to $460,000, said he started his Berlin company in 1977 because, as an amateur bass guitarist, he could not find what he considered an acceptable amplification system and decided he would have to make one himself.
Today, his workers road-test his systems for days in the factory before they sell them to discriminating music lovers around the world.
"All this costs time and money, but that's what our customers expect. We spend weeks testing each component of the device," said Mr. Burmester. "We're deliberately old-fashioned when it comes to handcrafting. It's art for the ear."
Mr. Burmester's company recently collaborated with German automaker Porsche to design exclusive surround-sound systems for the Porsche 911 and Cayenne — sought-after sports cars that some enthusiasts say come close to heaven on wheels.
The repeated claims of perfection may seem over the top, but they are not just hollow boasts to many customers who appreciate the fine engineering of German products. Even some competitors concede the point.
"They do make the perfect car — the Porsche 911," said George L. Doetsch Jr., chairman of Professional Automotive Management, which operates Apple Ford Inc. and other Ford dealerships around the world.
Mr. Doetsch, who was once a Porsche dealer, said he owns a Porsche 911 and a Mercedes-Benz, in addition to a Lincoln luxury car....